Melnais Lake Mire dam inspection 11/04/2012 15:47
After the successful building of damns on the Black Lake Mire as a part of the EC+ Life Project "Restoration of Raised Bog Habitats in the Protected Nature Areas of Latvia", a trip to the site was held.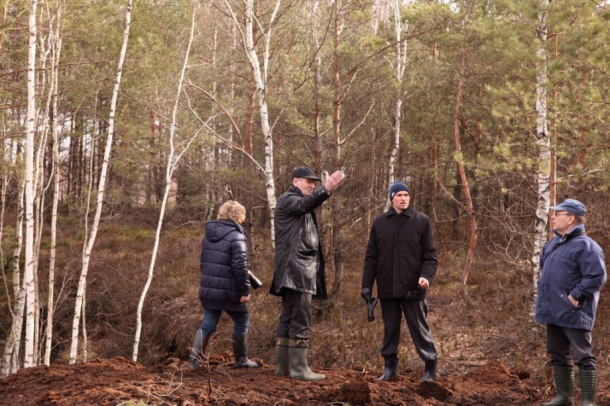 The dam construction on the drainage ditches was examined by senior engineer of LU Valdis Krastiņš and LU Project manager's assistant Aivars Čigurs. Both representatives were accompanied by the EC+ Life Project staff.