Estonian bog and contruction experts in Latvia 19/04/2012 13:46
On April, 2012 Latvia was visited by the Mire and Forests experts from Estonia, who represented forest managers, as well as constructor companies, who deal with elaboration of technical designs for dam building on drainage ditches on the Nature reserves in Estonia.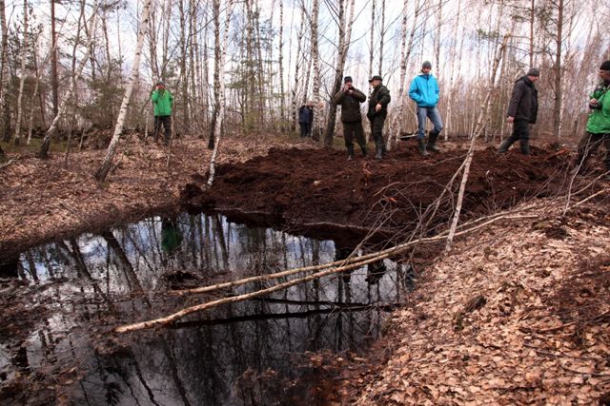 The goal of the visit was to get to know Latvian experience as a part of the EC LIFE project "Raised bogs" on Mire management activities on Melnais Lake Mire, as well as in previous LIFE project territories as – Lielais Ķemeri Mire, Vasenieki Mire and Teiči Mire. Melnais Lake Mire surprised the Estonian colleagues and representatives from EK Life project "Hydroplan" with evident results, when after the dam construction on the drainage ditches, they were full with the water and there wasn't the rapid water leakage from Melnais Lake Mire, as it was seen before. The successful restoration of Mire was also seen on Vasenieki Mire (near the city Ventspils), where walking along the boardwalk it was possible to see peat dam on drainage ditches, as well as wooden dams who are now a part of the Teiču Mire landscape and was constructed on 2005.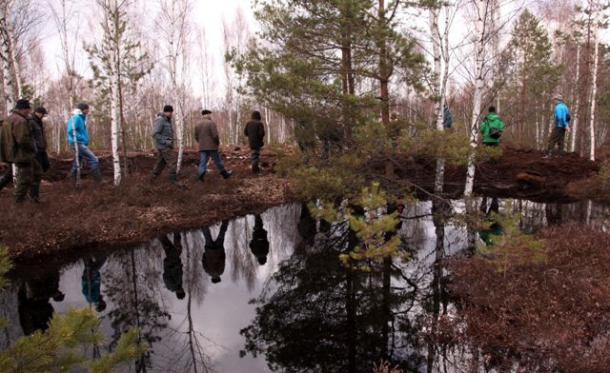 About this expedition to Latvian mires with the Estonian experts was also great publicity in the news on TV in Latvia.